One way to stand out from the crowd on prom night is to opt for a short prom dress, as opposed to the traditional, long prom dress or gown. Another sure way to stand out is to wear the color white. Check out this list of beautiful short white prom dresses below, which are perfect for prom night.
short white prom dresses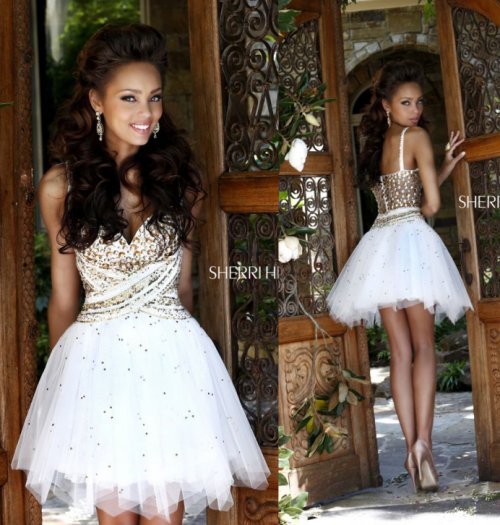 This gorgeous, short, white Sherri Hill prom dress combines elements of Barbie doll glamor with fairy-like elegance.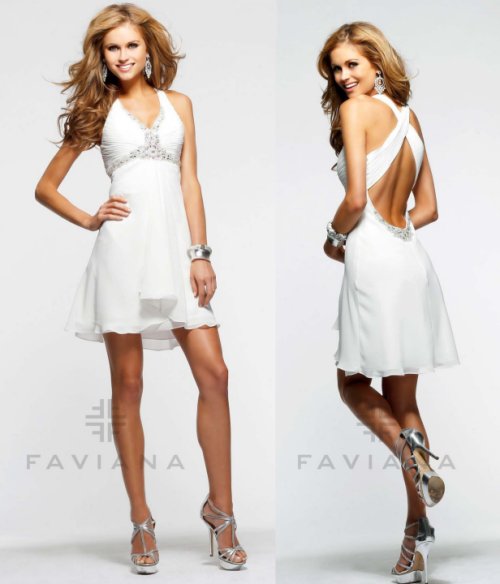 Sport an effortlessly chic look with this short, white, crisscrossed back Faviana prom dress.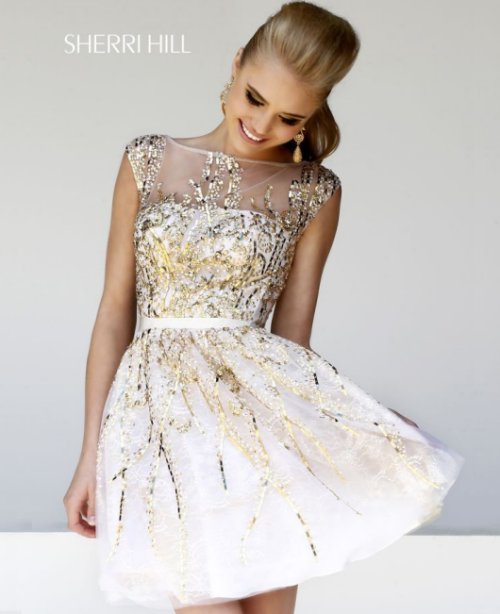 This short, white Sherri Hill prom dress is so amazingly pretty. It looks like it has been sprinkled with with liquid gold!