Talking to Teens About Homecoming
20 Sep 2016
by Diana Simeon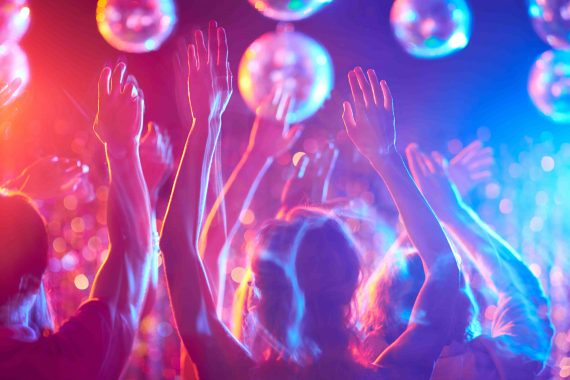 Among the highlights of fall for many high schoolers: homecoming. We've got a roundup of answers to parents' most common questions.
The Scoop on Homecoming
What do most teenagers do during homecoming? Specific homecoming traditions depend on where you live (and your teenager's preferences), but in general, there's the football game during the day and then a school dance during the evening. Teenagers often also go out to dinner—at a restaurant or at a friend's house—before the homecoming dance. Many teenagers also go to after parties.
Curfew and keeping tabs. Where will you go to dinner? How are you getting to the dance? Where will you be after the dance? Who will be there? Will adults be present? Ask your teenager to provide details on where he will be and when and to call or text if those plans change. Also talk about whether or not your teenager's curfew should be extended for the evening.
What about drinking? Like prom, homecoming is an event that many teenagers believe should include alcohol. It's helpful for parents to be realistic about the fact that older teenagers especially may be in situations during homecoming where alcohol is present. While parents should stress that they'd rather their teenager didn't drink, they should also have a realistic (and helpful) conversation about alcohol. Set up some non-negotiable rules with your older teenager, including:
1. No drinking and driving. Provide your teenager with options if she's not able to drive (or her ride has been drinking). This can include a no-questions-asked ride home or encouraging your teenager to use Uber or Lyft.
2. No binge drinking. Binge drinking (drinking a lot in a short period of time) is dangerous. Not only does it lead to terrible decision-making (like drinking and driving), it can also lead to death (from alcohol poisoning). Talk to teenagers about moderation.
3. Different rules for younger teenagers. The younger the teenager, the more proactive parents should be about keeping a teenager away from alcohol (setting a curfew, asking whether an adult will be present at dinner or an after party, calling to make sure, etc.). That's because the research is clear that the younger the teenager, the more harmful alcohol is to the developing brain.
Many parents lament how revealing some homecoming dresses can be.
What if your teenager doesn't have a date or doesn't want to go? Plenty of teenagers go to homecoming stag. Encourage your teenager to find other friends without dates and make their own fun. If your teenager feels badly that he or she doesn't have a date for homecoming, don't dwell on it, but help your teenager find alternative ways to enjoy the evening (like going with friends). Some teenagers would rather not go to homecoming and that's okay too (of course). If that's true for your teenager, why not help your teenager host a get together for other friends who also aren't going?
Tips for negotiating homecoming expenses. Your teenager's homecoming attire (the suit, the dress) doesn't have to be budget busting. Before you head to the mall, talk with your teenager about how much you are willing to spend on the outfit. If your teenager wants a more expensive outfit, then that cost is on your teenager. (Note that thrift shops often have a great selection of gently used prom and homecoming attire.) Likewise, for other homecoming expenses, like dinner, transportation, and after-party plans. Inform your teenager of your budget well in advance, so he or she knows what to expect and can plan accordingly.
Saying yes (or no) to the dress. Many parents lament how revealing some homecoming dresses can be. If you have firm ideas about what is and what is not appropriate for your daughter to wear to homecoming, then make that clear well before you go shopping. That said, if your daughter is determined to wear something you'd find cringeworthy, then short of following her around all evening, there's only so much you can do. Try to negotiate with your daughter, so you can both be happy (or at least not mortified).
Sleepovers can be a way for teenagers who want to drink to evade parental detection.
Should you call other parents? It depends. If your teenager is going to a home of a family you know well (and trust), then of course not. But if this is a new friend—or plans sound vague—don't hesitate to pick up the phone and call. Trust your intuition. Also, consider your teenager's age. Older teenagers headed off to college next year should be given opportunities to make their own decisions. Younger teenagers (especially if you're concerned about alcohol consumption) should have more oversight. Read more about when to call the other parents here: Teen Parties: Should I Call the Parents?
What about sleepovers? Sleepovers can be a way for teenagers who want to drink to evade parental detection. As in, you won't know if your teenager has been drinking because you won't see them until sometime the next day. Like parties, how much you want to probe into the details of a sleepover depends on the situation (and your teenager). Here's more advice: Teen Sleepovers—8 Rules For Parents Who Allow Them.
Download Your Teen's Homecoming Survival Guide.
Read more on this topic:
Homecoming: The Date, The Dress, The Plans
Just Say No to the Sleazy Homecoming Dress
Teen Sleepovers—8 Rules For Parents Who Allow Them
Talking to Teens About How to Manage Summer Earnings
About the Author
Diana Simeon is managing editor for Your Teen Magazine.